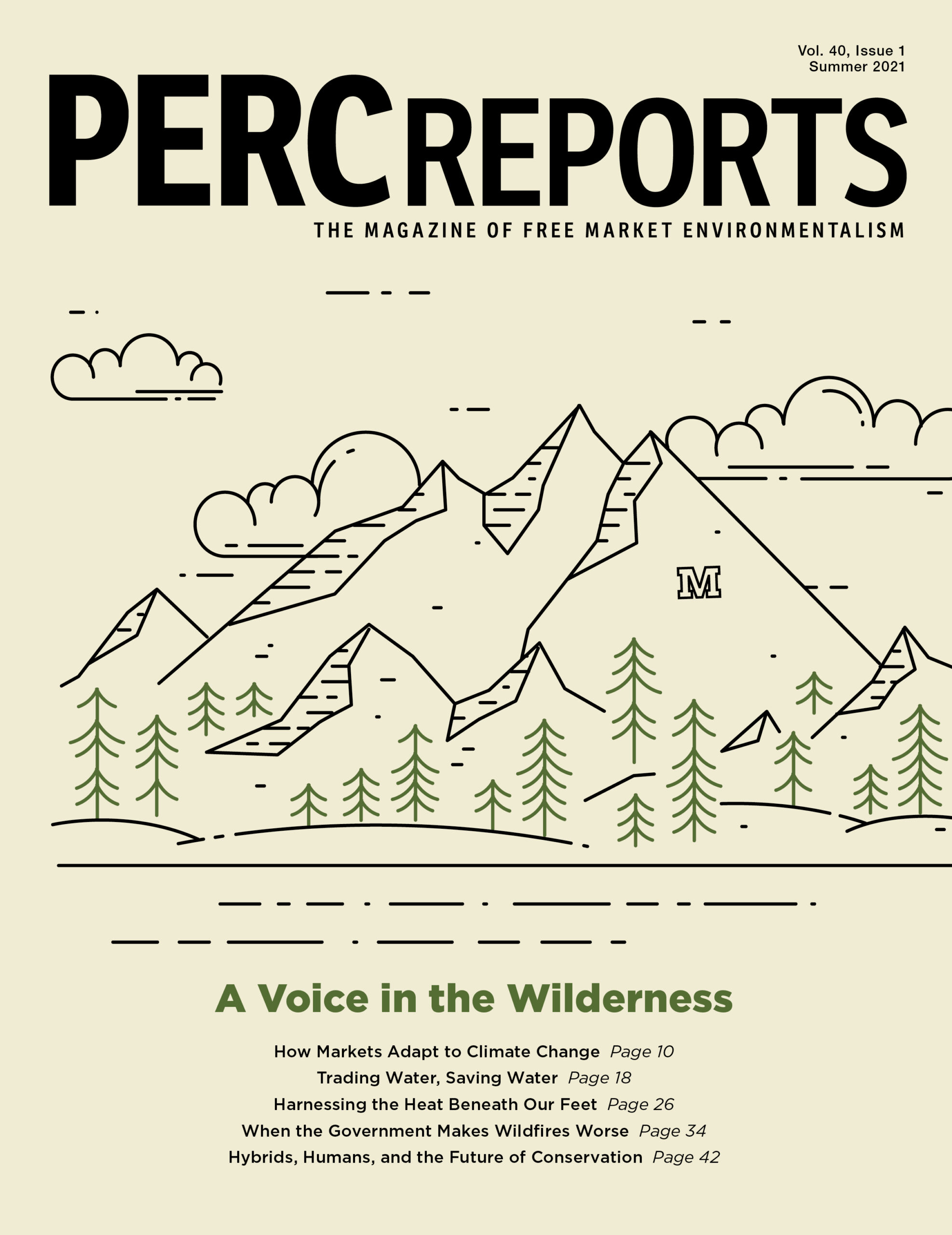 When PERC opened its doors in Montana in 1980, environmental problems seemed to only have one solution: more government regulation. For more than four decades, PERC has advanced a different approach that harnesses property rights, markets, and innovation to encourage environmental stewardship. Along the way, PERC has gone from being a voice in the Montana wilderness to becoming a leader in the world of environmental policy and conservation practice.
How did it happen? Part of the answer is that PERC's network runs far and wide. In addition to an impressive group of roughly a dozen staffers based in Bozeman, we have an extensive network of senior fellows, visiting scholars, and program participants that continually build on PERC's ideas and apply them to new environmental challenges. Each year, PERC hosts research workshops, visiting fellowships, landowner forums, "enviropreneur" camps, student seminars, legislative briefings, policy webinars, and more. 
This issue of PERC Reports provides a glimpse of the broader reach of PERC's programs. It features the work of several past and present fellows and shows how their ideas are informing and shaping some of today's most pressing environmental issues. 
Matthew Kahn explores how markets help us adapt to climate change, based on work he developed during a recent summer fellowship at PERC. Richael Young, a participant of PERC's enviropreneur programs, explains how her work on water markets helps manage competing demands for a scarce resource. Tate Watkins (page 26) uses research from several PERC visiting scholars to examine how the federal government responds to wildfires, which are already raging in parts of the West.
Eli Dourado explores how policy reforms could unleash a revolution in geothermal energy production, drawing on ideas explored in a recent webinar with PERC scholars. Peter Karieva, an ecologist and former chief scientist at the Nature Conservancy, discusses research he conducted at PERC and his perspective on the state of conservation today. And the issue summarizes a new study by PERC scholars revealing some of the more inconspicuous economic benefits of gray wolf recovery. 
This is just a sampling of the breadth of PERC's programs. This summer, we welcome another cohort of visiting fellows that will generate new insights and continue to expand PERC's reach—from our headquarters in Montana to the broader world of conservation.
Click here to read the full issue.
[donate title="Support PERC Today"]