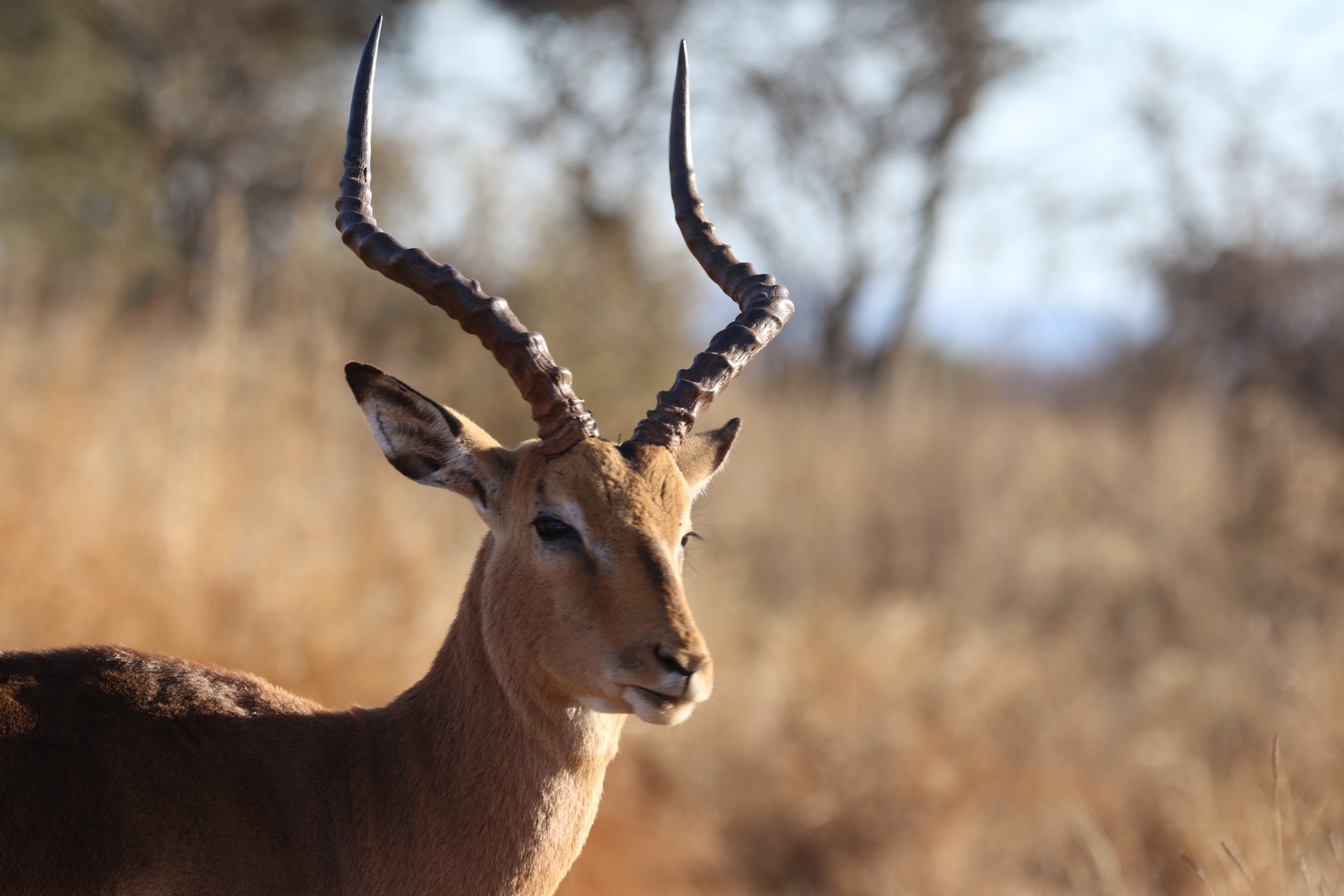 I am not the person you'd expect to be an outspoken supporter of hunting as a conservation tool. I've been a vegetarian for nearly half my life. And the last time my late grandfather dragged me to a deer hunt—his version of an intervention after learning I no longer ate meat—I pretended to have forgotten how to work my gun's safety when he pointed out "my" deer. Suffice it to say, I have no interest in hunting. But none of that matters to whether hunting is an effective means of avoiding species' extinction. It is.
Last week, the New York Times published an article that wrestled with the discomfort many people feel with hunting species to save them.
The Ox Ranch near Uvalde, Tex., is not quite a zoo, and not quite an animal shooting range, but something in between. The ranch's hunting guides and managers walk a thin, controversial line between caring for thousands of rare, threatened and endangered animals and helping to execute them. Some see the ranch as a place for sport and conservation. Some see it as a place for slaughter and hypocrisy.
The logic behind hunting as a tool to save endangered species is simple: when someone owns a population of an animal, she has an incentive to protect and grow it. Cattle will likely never go extinct because ranchers have very strong financial incentives to ensure that doesn't happen. Similarly, fears that colony collapse disorder could threaten the future of bee species proved overblown because professional beekeepers had strong incentives to increase colony production to compensate for any losses.
Same with hunting. Many exotic species popular with hunters are facing extinction in their native range. But for-profit ranches have succeeded in establishing healthy, growing populations financed by hunting.
Exotic-game ranches see themselves not as an enemy of wildlife conservation but as an ally, arguing that they contribute a percentage of their profits to conservation efforts. "We love the animals, and that's why we hunt them," Mr. Molitor said. "Most hunters in general are more in line with conservation than the public believes that they are." Beyond the financial contributions, hunting ranches and their supporters say the blending of commerce and conservation helps save species from extinction.
The evidence of that last point is overwhelming. In the 90s and early 2000s, four species of African antelope exploded in an unlikely place—Texas. Those populations were funded through hunting, giving the owners an incentive to grow larger, sustainable populations. That changed in 2009 when a federal court held that these ranches could no longer operate without navigating the expensive, time-consuming, and complicated Endangered Species Act permit process for every hunt. This was an existential threat to these ranches and to the populations they had grown. Fortunately, Congress quickly stepped in and overruled the court's decision. Since then the populations have continued to thrive on Texas' exotic hunting ranches.
Because the industry is largely unregulated, there is no official census of exotic animals in Texas. But ranchers and wildlife experts said that Texas has more exotics than any other state. A survey by the state Parks and Wildlife Department in 1994 put the exotic population at more than 195,000 animals from 87 species, but the industry has grown explosively since then; one estimate by John T. Baccus, a retired Texas State University biologist, puts the current total at roughly 1.3 million.
But for many, this record of conservation success can't overcome the queasiness they feel about hunting endangered species. That's unfortunate but understandable. Often, the effective cure for a problem isn't pretty. We treat many cancers with chemotherapies that cause a host of nasty side effects. But we gladly accept the ugliness of that treatment because it is better than the disease it cures. Animal rights activists should view hunting the same way. Many may never like hunting, but hopefully we can all agree that it is better than the alternative—losing rare species forever.
This post originally appeared on FREEcology. All opinions are Wood's own and do not necessarily represent the views of the Pacific Legal Foundation.