How do public land managers assess wildfire risk? At PERC's 2016 Wildfire Solutions Summit, Dave Calkin, a wildfire economist and research forester with the U.S. Forest Service, discussed challenges faced by the fire management community and offered ideas for navigating budgetary constraints and policy restrictions to better manage the firescape.
Listen to and download the podcast.
The Role of Fire Management in Achieving the Cohesive Strategy
In 2015, the cost of managing wildland fire accounted for more than one half of the U.S. Forest Service budget and its projected to continue growing. As the U.S. Forest Service allocates more and more to wildfire preparedness and suppression, it has less money to spend on vegetation management, facilities, roads, and deferred maintenance. Working with the Department of Interior and state and county partners, the U.S. Forest Service is working toward fire-adapted communities, resilient landscapes, and safe, effective fire response.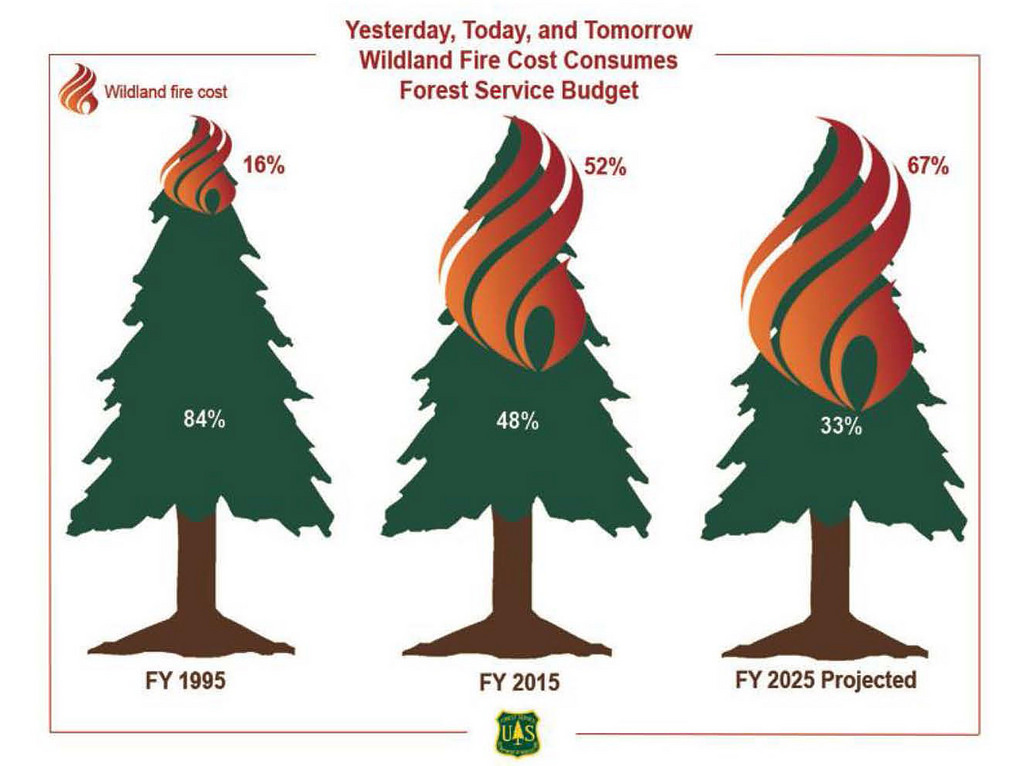 Key points:
Wildfire management is conducted in a complex web of

interrelationships

with a range of federal and non-federal partners.

There are

positive feedback

loops that influence the system in a negative way and the consequences are accelerating.  

The only negative feedback that acts to constrain fire is fire and we underinvest in fire on the landscape (both natural and prescribed).
The ability to expand the use of fire is constrained by current ecological condition, expanded development and management structures.
USFS has a dominant role in US wildfire management that frequently conflicts with its conservation mission.
The Cohesive Strategy has been successful in bringing the partners together to discuss shared values.
A clear strategy to achieve the established goals through co-management of risk is being pursued but has not yet emerged.
To succeed such a strategy must emphasize alternatives to the current suppression dominated approach.
Listen to more content from the Wildfire Solutions Summit.
Learn more: live-perc-wp.pantheonsite.io/wildfire