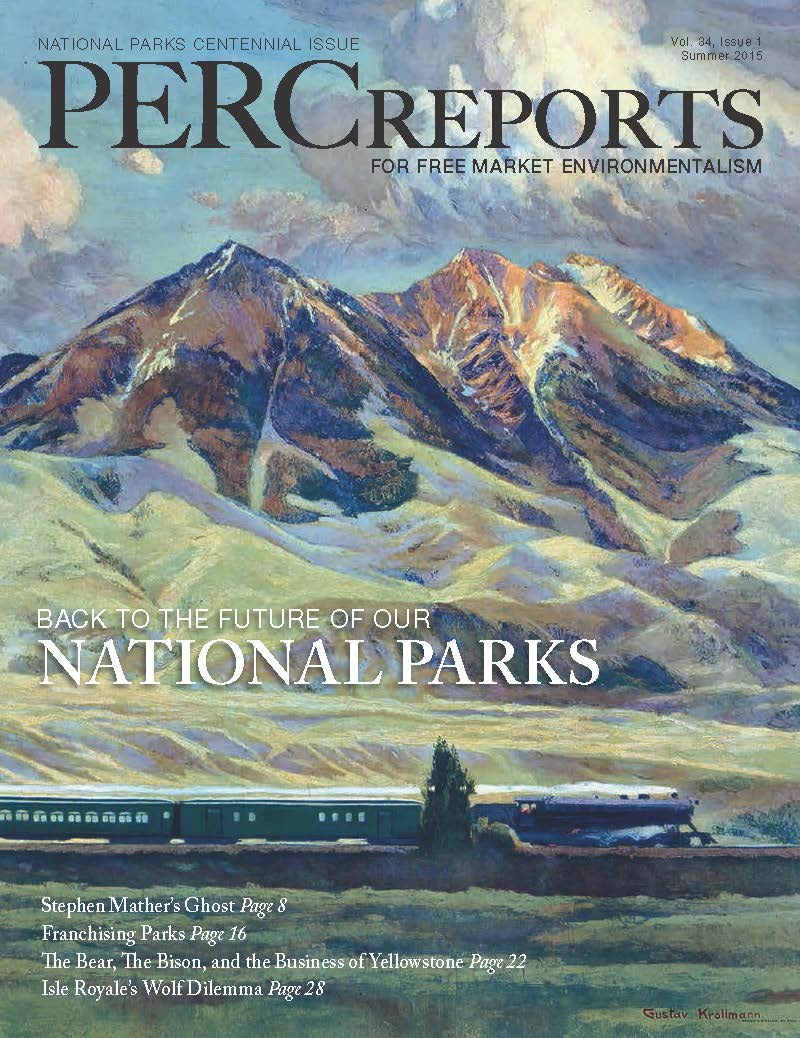 On August 25, 2016, the National Park Service will celebrate its 100-year anniversary. The agency is responsible for managing some of the most spectacular landscapes in the world, from the crown jewels of Yellowstone and Yosemite to lesser-known treasures such as Capitol Reef and Congaree.
To me, national parks have special meaning. For several years, I worked as a backcountry ranger in Olympic National Park in Washington State, helping to conserve one of the most beautiful places on earth. My experience gave me a deeper appreciation for national parks and for the rangers who manage them.
But as the National Park Service prepares for its second century, the agency faces considerable challenges. National parks have a massive $11.5 billion maintenance backlog, causing leaky wastewater systems and deteriorating roads, trails, and bridges. Congress is unlikely to solve the problem. And with more than 400 park units—including several new monuments and historic parks—the agency is spread thin.
The basic problem is one of incentives. Parks rely on Congress for most of their funding, but Congress would rather create new parks than deal with routine maintenance. "It's not very sexy to fix a sewer system or maintain a trail," said one former congressman. "You don't get headlines for that."
To address these issues, PERC held a three-day workshop to explore the past, present, and future of national parks. The message was clear: We should do more than celebrate the centennial. We should find ways to improve park management. That includes harnessing the forces of private enterprise to sustain and fund our national parks.
In fact, we already are. As environmental journalist Rocky Barker explains in this issue, free market principles are already making "America's best idea" even better. National parks can now retain the user fees collected instead of sending them back to the U.S. Treasury. This means that local managers, not distant bureaucrats, can decide how fee revenues are best spent.
As the National Park Service turns 100, more creative solutions and responsible policies are needed. This issue of PERC Reports is devoted to advancing some of those ideas. Together, these proposals seek to reduce the agency's reliance on Congress, improve park maintenance and operations, and prepare our parks for the challenges of the twenty-first century.
Click here to see the full online issue of PERC Reports.
TELL ME WHAT YOU THINK
shawn@perc.org or @Shawn_Regan on Twitter