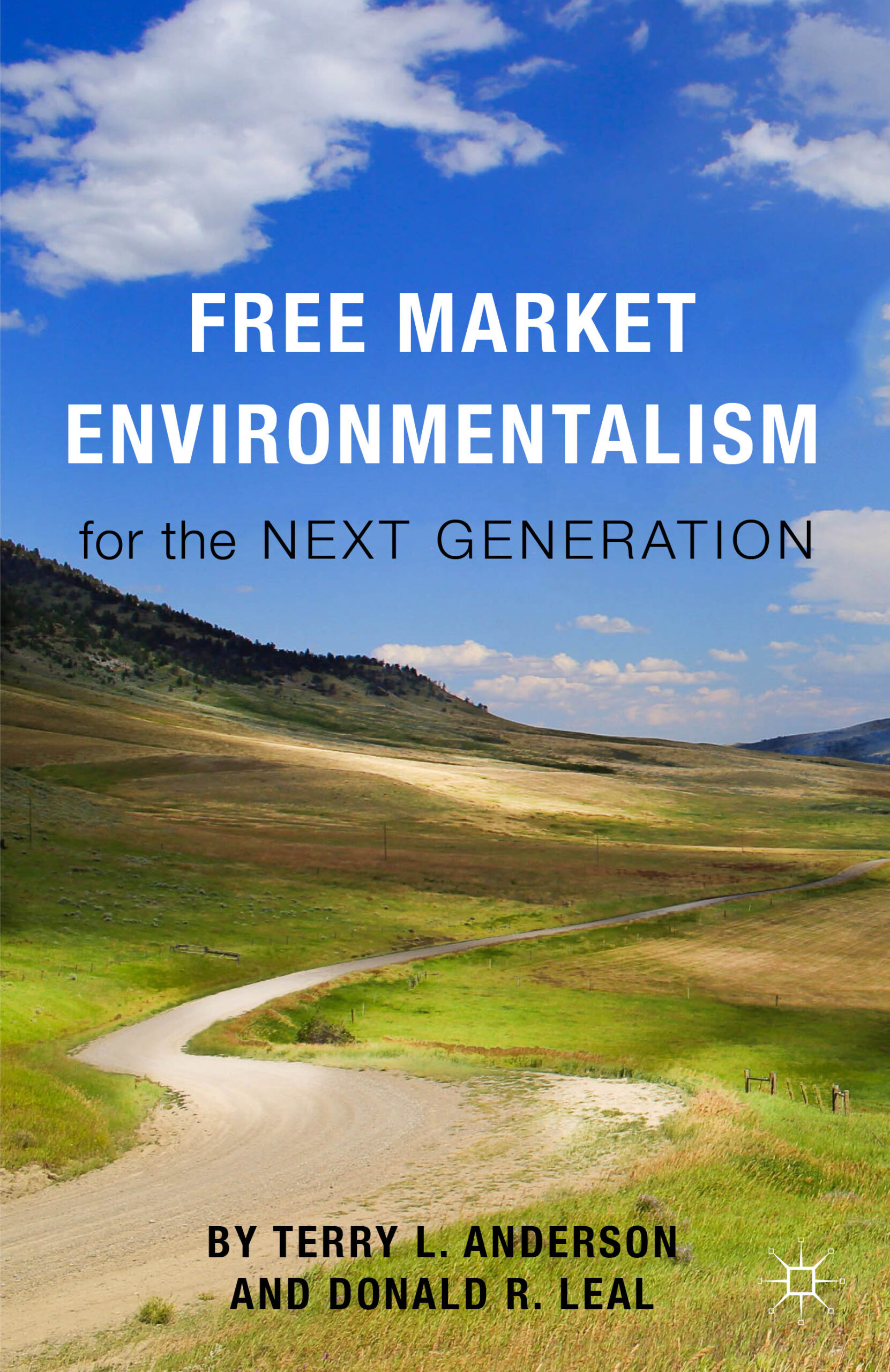 PERC and the Hoover Institution
cordially invite you to a book reception celebrating
Free Market Environmentalism for the Next Generation
by Terry L. Anderson and Donald R. Leal
Monday, March 2, 2015
5:00 pm Welcome Reception
5:30 pm Panel Discussion
6:30 pm Closing Reception
Welcome Remarks
Reed Watson, Executive Director, PERC
Panelists
William H. Mellor, Institute for Justice
Kameran Onley, The Nature Conservancy
Kimberley A. Strassel, Wall Street Journal
Closing Remarks
Terry Anderson, John and Jean De Nault Senior Fellow at the Hoover Institution

Hoover Institution in Washington
The Johnson Center
1399 New York Ave, NW, Suite 500
Washington DC 20005
map 
Nearest Metro stations are McPherson Square and Metro Center.
RSVP by February 20: rsvp@perc.org
If you can't attend the launch, but don't want to miss the conversation, you can watch the webcast March 2nd at 5:30 pm Eastern Time.
About the book
Packed with examples, rather than theory, Free Market Environmentalism for the Next Generation highlights how free market environmentalism has emerged as the best strategy for conservation in the 21st century. Complimentary copies of this totally new book will be available at the reception. A sample chapter is available, courtesy of Palgrave. You may also pre-order a copy now at Amazon.
About PERC
For 35 years, the Property and Environment Research Center has examined the evolution of property rights and markets as tools for restoring depleted fisheries, recovering wildlife populations, resolving land-use conflicts, and more.
About the Hoover Institution
With its eminent scholars and world-renowned library and archives, the Hoover Institution seeks to improve the human condition by advancing ideas that promote economic opportunity and prosperity, while securing and safeguarding peace for America and all mankind.