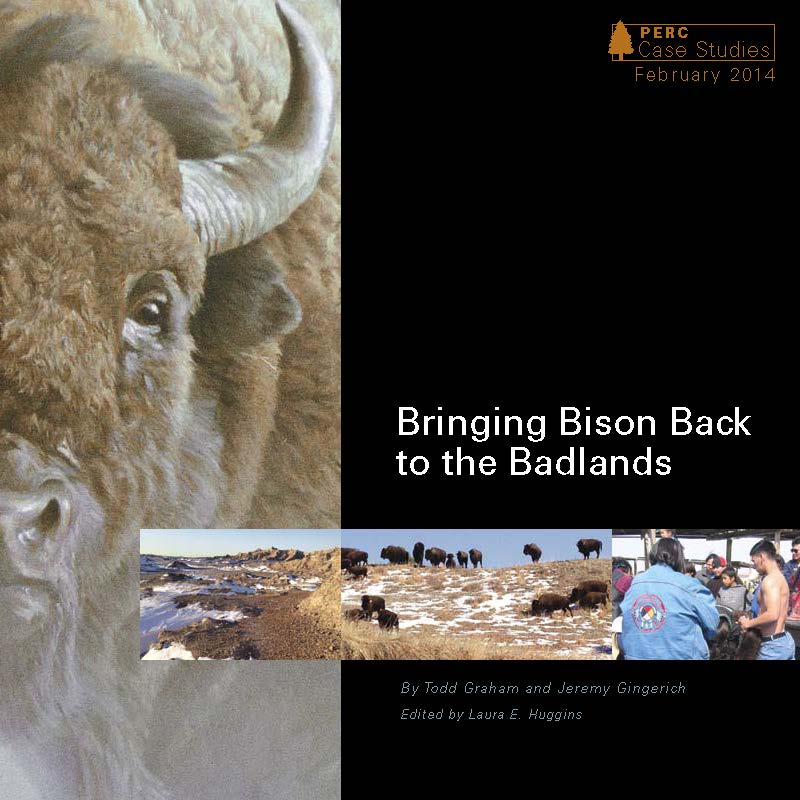 When you think of Badlands National Park, do you picture buffalo roaming the grassy plains and rock expanses? Todd Graham and Jeremy Gingerich do, especially after their consulting company conducted a buffalo feasibility study, which found that the South Unit's landscape is capable of handling more than 1,000 buffalo.
The South Unit falls within the Pine Ridge Reservation, home to the Oglala Sioux Tribe. The tribe and the National Park Service (NPS) have proposed legislation to turn this area into the first ever tribal national park, which could increase economic activity and contribute to bison conservation efforts.
In PERC's latest Case Study, Graham and Gingerich examine what it would take for the potential tribal national park to be established and managed successfully by the tribe and the NPS. PERC's Terry Anderson warns of past challenges faced by government-to-government management teams, and notes that the tribe may need to move beyond this type of relationship and seek greater independence to truly manage a large buffalo herd well.
To read the full study, click here.