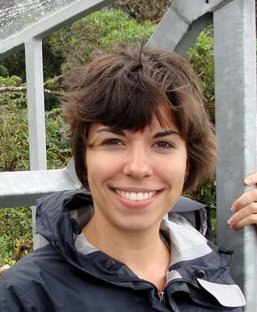 After the creation of Yellowstone National Park, Charles Eliot published a letter in a small New England periodical, Forest and Garden. In "Waverly Oaks," Eliot proposed an infrastructure for protecting "special bits of scenery." His idea was to preserve lands and open them to the public. Eliot's idea provided a foundational model for the development of private, nonprofit land trusts such as the Trustees of Reservations and the Trust for Public Land throughout the twentieth century.
Beginning in the 1970s, a wave of additional nonprofit land trusts began to emerge, and today there are more than 1,700 of these organizations across the country.
Following large-scale forestland divestitures of the late 1980s and 1990s, where millions of acres of industrial timberlands were sold, private entities such as Timber Investment Management Organizations (TIMOs), and Real Estate Investment Trusts (REITs) also entered the land conservation market. "Conservation-focused" TIMOs, for instance, align private equity with conservation capital for the purpose of managing large forest landscapes. This means that they acquire forestry properties and sell them as conservation easements to land trusts while retaining timber rights.
Although TIMOs and REITs already engage private capital, many non-profit land trusts are only just realizing the potential value of harnessing private capital for conservation. As public sector financing for land conservation dwindles, many land trusts are borrowing from foundations, revolving loan funds, commercial banks, and board members. Many of these private investors are looking beyond primarily charitable opportunities to receive a financial return for their conservation investment.
This model of unlocking private capital in conservation has inspired a recent graduate of PERC's Enviropreneur Institute, Logan Yonavjak, to join a team of conservation finance experts to create a unique financial instrument that offers institutional and retail investors an opportunity to go beyond charitable donations and earn a modest return from investing in conservation.
The goal of the "Conservation Investment Note," conceived of by the Conservation Private Capital Group, is to offer investors a fixed-term, fixed-rate investment opportunity, similar to a bank certificate of deposit. This low-risk investment vehicle can serve as an option for a diversified portfolio. While earning investors a return, it will also create more flexible and longer-term financing opportunities for the land conservation community.
Given that more than 60 percent of U.S. land is privately owned, it is clear that the private sector is a major player in conservation. Enviropreneurs like Logan Yonavjak are connecting private, for-profit incentives to environmental outcomes and catalyzing the next wave of conservation.
For more information on the PERC Enviropreneur Institute, visit the PEI homepage.
And, for more information on the Conservation Investment Note, please contact Logan Yonavjak.