Most people consider New York City more a concrete jungle than an environmental oasis. Gotham's seemingly endless cement, asphalt, and steel keep it almost beyond nature. Yet an environmental hot spot has bloomed within America's largest, most dense metropolitan center. Central Park's 843 acres of lawns, trees, and lakes, make excellent habitat for, among others, nesting woodpeckers, migrating chickadees, and vacationing Homo sapiens. Thanks to an initiative that employs many of the free-market-environmentalist principles that PERC espouses, Central Park may be in its most magnificent shape since opening in 1859.
After its mid-1970s near-bankruptcy, New York and Central Park were in similarly precarious shape. This former urban refuge had devolved into a rectangular showcase of despair. The Great Lawn was nicknamed "The Municipal Great Dustbowl." Next to a torched building, trash floated in the Harlem Meer. Few could sit and lament this, since so many benches were broken.
"It was another park and another era when I was a university student and our horticulture class made a field trip to Central Park," Douglas Blonsky recalls. "It was in such disrepair— landscapes were reduced to bare ground, historic buildings and structures were dilapidated and covered with graffiti, garbage was strewn everywhere—that we soon retreated to a bar on Madison Avenue."
In 1980, several philanthropists and activists launched the organization that Blonsky now leads. The Central Park Conservancy informally began to address the Park's urgent needs. It privately funded overdue repairs to Gotham's battered retreat and rehabilitated the Great Lawn, Turtle Pond, and Azalea Walk, among other areas.
The Conservancy turned a literal tragedy of the commons into acres of accountability. Under "Zone Management," the Conservancy divided the Park into 49 separate sectors.
"Each Park supervisor and uniformed gardener is now held accountable for the condition of his or her zone," explains Conservancy spokesperson Kate Sheleg. "Accountability is the single most important factor that the Conservancy employs in the management of Central Park." She says this policy "fosters a sense of ownership and pride among the gardeners as well as the volunteers assigned to each zone." Merit-based pay for Conservancy employees partially reflects how well they clean and cultivate their respective zones.
"Graffiti is removed within 24 hours," Sheleg adds. "Visible litter is removed by 9:00 each morning and continuously throughout the day; trash receptacles are emptied daily; lawns are carefully maintained; broken benches and playground equipment are fixed on the spot." Roughly 180 regular volunteers help perform this ongoing maintenance.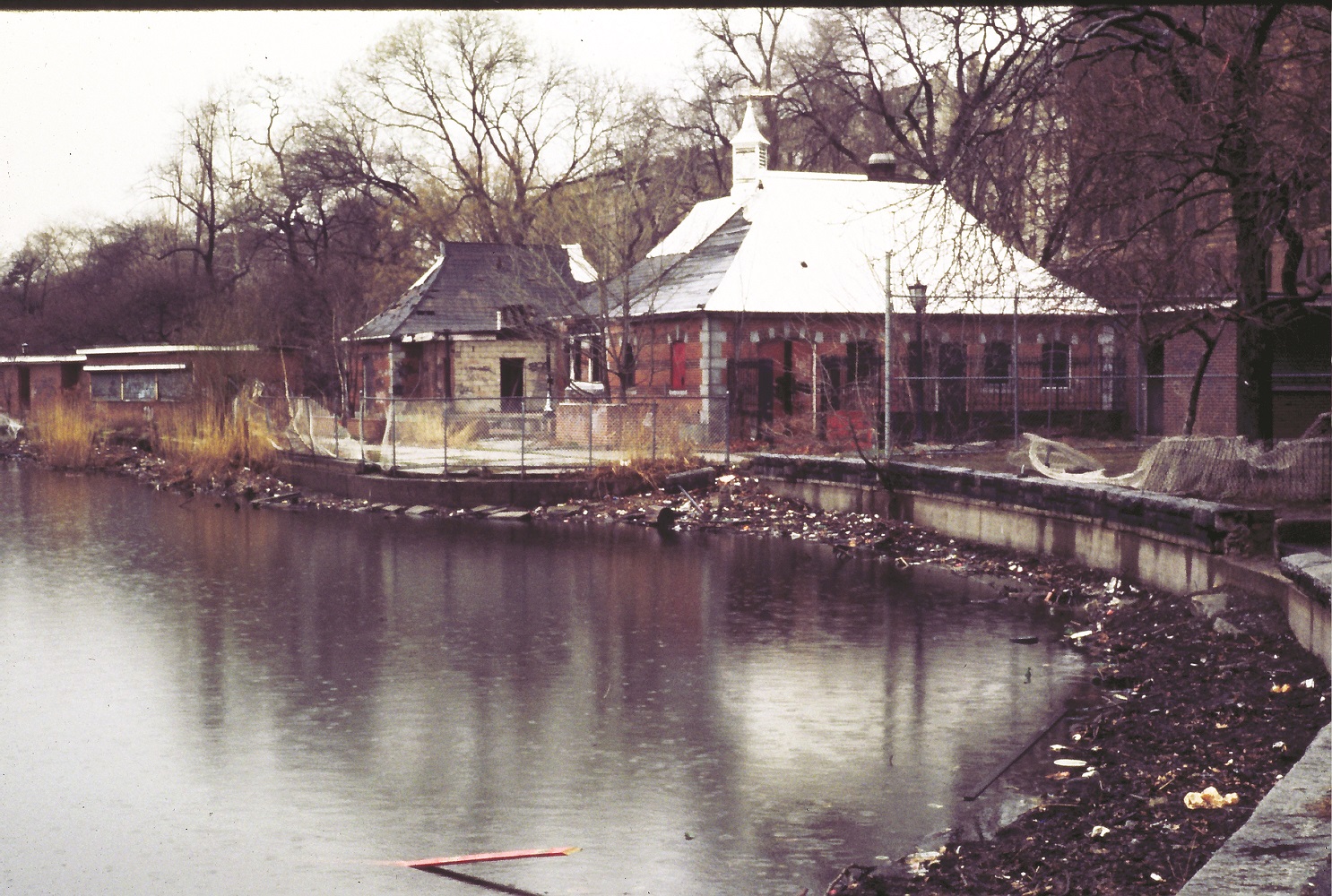 After 18 years of what some called "living together," the Conservancy and New York City "got married," with then-Mayor Rudolph W. Giuliani conducting the wedding ceremony. In one of his most innovative, yet overlooked, reforms, Giuliani signed an eight-year contract with the Conservancy that essentially privatized Central Park's management.
"This is really ensuring, documenting, and making permanent an arrangement that has grown over the years," Giuliani said as he and the Conservancy's then-chairman Ira Millstein inked the February 1998 deal. "We are going to leave Central Park better than it is today because of this relationship," Giuliani predicted.
The Conservancy's contract has spared New Yorkers most of the Park's operating costs. The Conservancy privately raises approximately 80 to 85 percent of the Park's budget, while local taxpayers cover the balance. Better yet, rather than simply ladling out ever-higher sums of public dollars, the Conservancy must meet specific targets before the Department of Parks and Recreation taps the fisc . The Conservancy must raise and allocate $5 million annually for maintenance, repairs, landscaping, and public programs. Its contract then grants it $1 million in city funds, dedicated to specific services. If the Conservancy exceeds its initial $5 million expediture threshhold, it can receive up to $1 million more from city coffers.
The Conservancy also collects 50 percent of net revenue, above $6 million, from Park concessions, which include Wollman Rink's ice-skating fees, and food sales from 70 pushcart vendors and The Boathouse and Tavern on the Green restaurants. In fiscal year 2006, this generated $1.6 million in additional city payments to the Conservancy. In turn, the Conservancy says 80 percent of what it raises directly covers horticulture, maintenance, recreation, education, and public activities.
In April 2006, New York City and the Conservancy renewed their contract for eight more years. City Hall committed $25 million to the Conservancy's $100 million "Campaign for Central Park" capital-repairs plan. (After just three years, this seven-year fundraising appeal already has collected $111 million.) From 1980 through FY 2008, the Conservancy will have spent some $500 million in the Park, only $100 million of it from the city treasury.
While privatizing Central Park's management has benefited taxpayers, how has Mother Nature fared?
Blonsky recalls a December 11, 1992, Nor'easter that barreled up the Atlantic coast, dumping two inches of rain on New York City. This deluge forced silt, leaves, and branches into Central Park's catch basins, clogging them and causing widespread flooding. Some cars in the Park were swamped, further cluttering things. Ball fields washed away, and footpaths turned to mud. Much of Central Park remained impassable for a week. Another Nor'easter struck Gotham last April 15. The Park barely noticed. Despite a 7.6-inch downpour, it re-opened the next day.
"Clearly, that is because the Park is now green, well planted, and healthy," Blonsky says. "We clear our catch basins regularly. In the past, they weren't cleaned. Also, well-maintained lawns, plant beds, and landscaping really absorb rainwater. Over the years, the Park has been transformed in such a way that we now can handle floods."
The park thrives in dry weather, too. "My main focus in working in the Park's 130 acres of woodlands is to create healthy soil and a diversity of plants," says Regina Alvarez, the Conservancy's Director of Horticulture and Woodland Management. "This supports a diversity of wildlife." From manual weeding to careful use of herbicides to planting trees, shrubs, and wildflowers, Alvarez says the Conservancy has helped rebuild the Park's food web—from the bugs that birds gobble to the flora on which dragonflies spread their wings. "For decades, the general public was damaging the soil and habitat," Alvarez says. "The Conservancy has begun to reverse that."
On her desk, just steps from several scarlet and gold maples, a small collection of insects is suspended in a clear rectangle of Lucite that could adorn a 10th-grade science classroom. "We are right under the Atlantic Flyway," Alvarez notes. "It's like Interstate 95, only higher up." Beyond the owls "who winter in New York City," warblers, hummingbirds, and American robins are among the avian species that visit Manhattan as they travel seasonally between north and south. "They pass through the Park anyway, but we make it a more comfortable place for them when they come here to refuel on their migration routes."
Some Conservancy fundraising efforts directly sponsor improvements to flora. Its Women's Committee arranged for 2,326 of 9,993 seating areas and their nearby landscapes to be underwritten by the Adopt-A-Bench program. For as little as $75, contributors can fund the planting of 50 tulip or daffodil bulbs in honor of friends or loved ones. Since 2001, 150,000 bulbs have been planted. A record 60,000 new bulbs first bloomed last spring. Most significantly, the Tree Trust has made the Park's 26,000 trees available for donors to support in perpetuity. To date, about 1,000 have been endowed.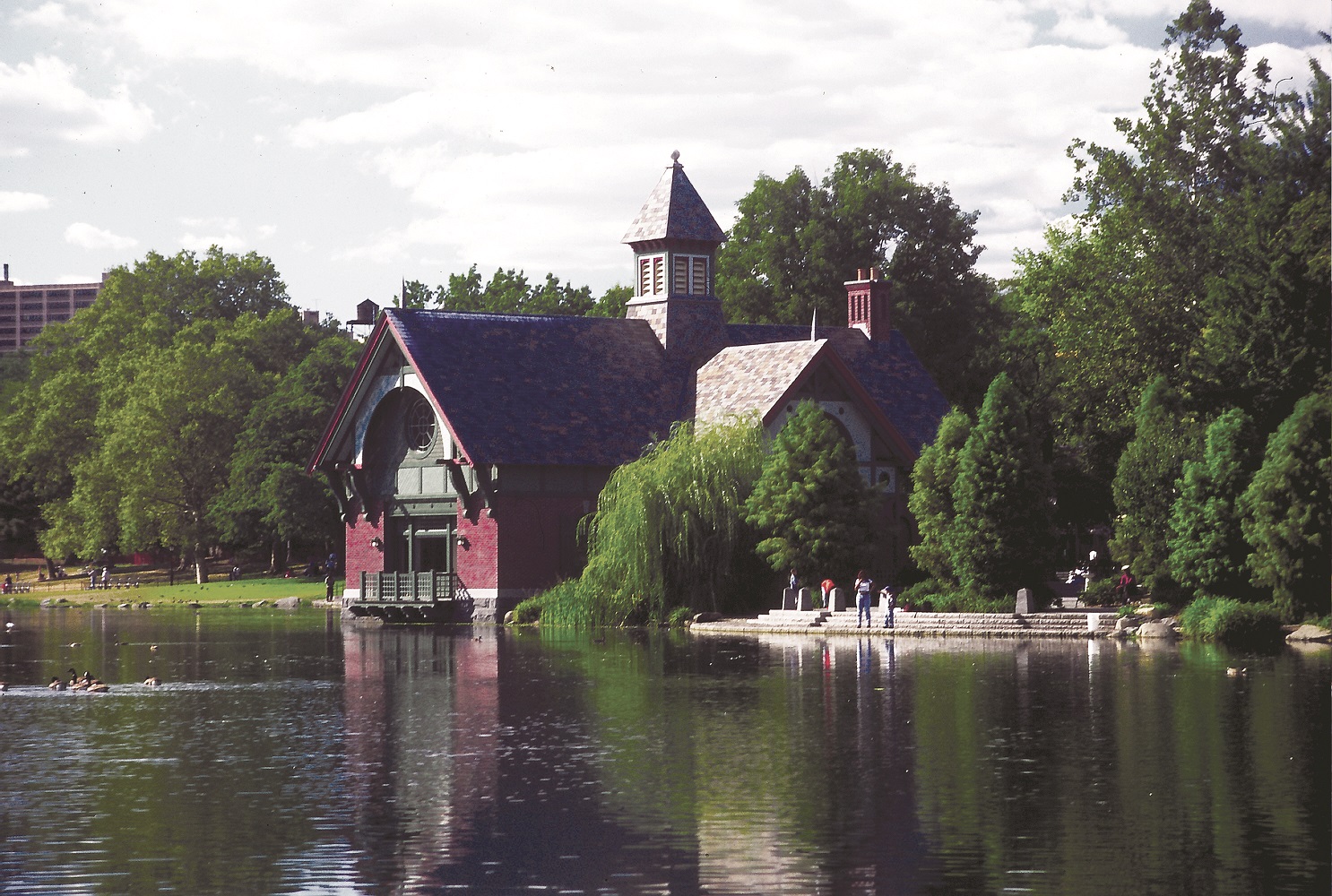 Meanwhile, longtime Conservancy trustee William Golden sponsored a new Soil & Water Lab, which helps Alvarez and other specialists keep the Park verdant and vibrant. It also doubles as a learning center where primary and secondary school students learn soil and water science.
"The Conservancy's efforts have benefited not only New York, but cities around the world," Gotham Mayor Michael Bloomberg has observed. "Its success in Central Park has raised the standards for all city parks and now serves as a model for park management." Park officials from Canada, Chile, Holland, South Korea, and Turkey visited in 2006, to learn from the Conservancy's experiences.
According to Brazilian park manager Francisca Cifuentes, "some of the ideas" the Conservancy showed her last August "have already been implanted into Ibirapuera Park in São Paulo, including the bench sponsors and breaking the area down into sectors to better micro-manage the maintenance and make people accountable."
Central Park now greets some 25 million guests annually. Only Times Square hosts more visitors. "Typical weekdays now get as many people as we saw on weekends," says the Conservancy's Douglas Blonsky. "At times, we wonder if we can keep up with these crowds, but the better we maintain the Park, the better the public respects the Park."
 Visit http://www.centralparknyc.org for more information.